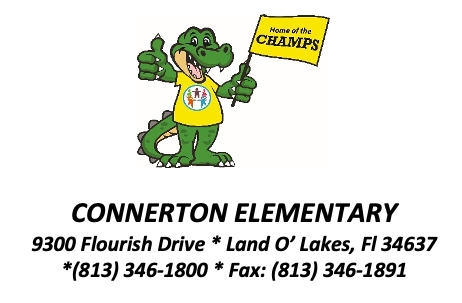 Dear Parent/Guardian:
It gives me great pleasure to welcome you to the 2021- 2022 school year. I hope you all had a wonderful summer and spent some needed time together with family and friends. We are so happy to welcome the students back this year and to see some new faces on our campus. Our goals remain the same for our students this year; provide the best learning experience for our students with a focus on safety, learning and social and emotional development.
As we prepare for our school year our staff is committed to building strong home/school connections to keep you well informed. We will have many on campus opportunities for students and parents to interact and be part of our school. As part of our summer work, we have been working to review our safety measures in our school. As parents, you send your child to school each day and need to feel confident that you have sent your child to a safe haven. Along with physical safety, psychological safety is equally important. We want our students to feel comfortable expressing and being themselves, and sharing concerns and mistakes without fear. All teachers will work to create this environment for your child and as a staff we are committed to working and learning more about how to make this happen on our campus daily. When students feel safe both physically and psychologically, learning soars.
This letter will also detail important information on arrival, dismissal, calendar and other important dates.
Hopefully the following information will prove helpful to you as we begin the new school year. We also have the district calendar on our school website for further information.
Important Dates:
Pasco County Schools open on August 10th, 2021

Our start and end times are 9:40- 3:50
Our registration day (Meet the Teacher Day) is on August 5th– please see flyer for times. This flyer is also found on our school website and social media.

Early Release Days are at 1:50 on the below dates:

September 8
October 6
November 10
December 8
January 12
February 2
March 2
April 13

Parents wishing to eat lunch with their child may do so on Tuesdays and Fridays this school year as we slowly go back to our normal schedule. We will ask that you eat only with your child outside on our picnic tables.
If your child is absent, please report an absence on line under our school website under "Important Links" or send in a letter with your child when the child returns to school.
If you are picking up your child early from school, please do so by 3:20. Please call ahead so we can get your child ready for pick-up and you don't have to wait too long.
K Parents will be able to walk their children back to classrooms the first week of school only. We realize that this is the first time for many students entering school.
Dismissal will be hectic the first two weeks of school. Please be patient and understand it will be longer than usual until the students get into the routines and procedures the school has established for safety.
We look forward to a great school year. Please reach out to your child's teacher or administration for any questions or concerns you may have in regards to your child.
Your Partner in Education,
Kelly Edwards
Principal